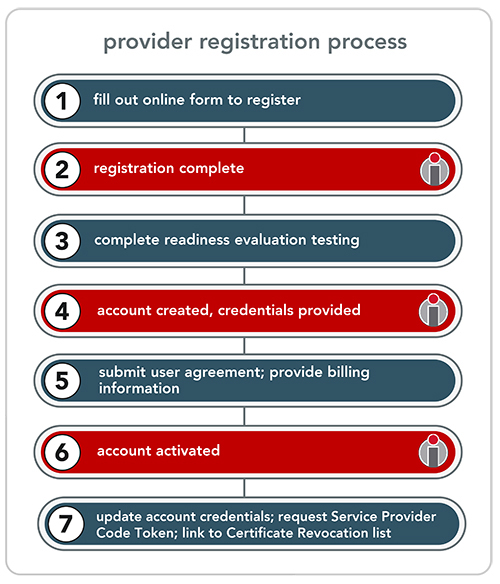 be in the know with verified information
Becoming an authorized provider is a tightly controlled process and the only way to originate or receive verified calls within the SHAKEN framework. Before starting the registration process, service provider should review the Service Provider Guidelines and RespOrgs should review the RespOrg Guidelines Each document includes the enrollment guidelines and procedures.
Once registered, your company will receive a Service Provider Code Token that is used to obtain certificates from an approved Certification Authority.  Prior to requesting a certificate, service providers must select and set up an account with an approved Certification Authority.  
After you have read the guidelines, you can begin the registration process below.